Members Profile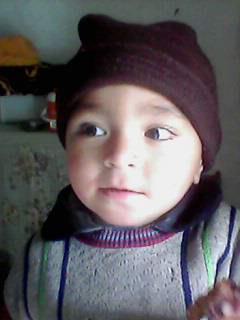 Jahan Zeb
Peshawar / Pakistan, Male, 39
Profession :

Teacher

Education :

M.A Political Science

168 Points
Activities
Date
Poems Rated

5/14/2013 7:15:00 AM

2/21/2013 3:33:00 AM

12/29/2012 7:07:00 AM

12/27/2012 8:19:00 AM

12/23/2012 4:06:00 AM

12/22/2012 7:56:00 AM

12/19/2012 4:05:00 AM

12/16/2012 9:11:00 AM

12/16/2012 8:33:00 AM

12/15/2012 10:00:00 AM
Jahan Zeb's last comments on poems and poets
POEM: Mandela - The Immortal Icon by Chinedu Dike

(1/28/2015 7:37:00 AM)

Powerful.... He really is a symbol of tolerance, courage and determination. He has done tremendous services to his country and he is a true leader who inspires all those who want inspiration. RSA is lucky to have such a leader.
You have done extremly well to pen this in his honor. I liked the words you used. These powerful words seerve well in the poem to describe the Powerful Nelson Mandela.

POEM: Mandela - The Immortal Icon by Chinedu Dike

(6/6/2014 9:51:00 AM)

A nice start again. Simple and delicious. Good work Payal44678

POEM: Fresh In A New Cast by Valsa George

(11/14/2013 12:29:00 AM)

Visiting after a long time. Whenever I visit your page I really get something. I can't make any of your stanzas my favorite in this particular piece for each stanza is a pearl. The thought in each stanza is mind blowing. You are an amazing writer.
I really like the twists in certain lines and the selection of words to sound more powerful and authentic.
My world has lost its tint and throb.
Defeated and decimated,
Just brilliant. and the last stanza sums up all.
Read all 510 comments »