Members Profile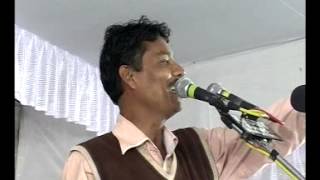 Hasnain Aaqib
pusad (nagpur) / India, Male, 49
Profession :

TEACHING

Education :

M.A., M.ED. M.S.W. L.L.B.

0 Points
Activities
Date
Poems Rated

7/31/2013 8:07:00 AM

7/31/2013 8:06:00 AM

7/31/2013 8:05:00 AM
Hasnain Aaqib's last comments on poems and poets
POEM: The Expansionist Columbus! by HASNAIN AAQIB

(9/7/2013 5:28:00 AM)

Should I really thanks you sis, for your comment bcause a bro and a sis do not have any formal barrier of thnks and sry. so? But by the way, thanks is also a sunnah, Allah has said, one who is not thankful to a man, can not be thankful to god. your bro. hasnainx

POEM: How Many Iraqs? by HASNAIN AAQIB

(9/7/2013 5:20:00 AM)

I m very impressed by your concerns about humanity and I understand that you feel the pain in your soul, my dear Lorraine, I really have grown the amount of respect and love for you. Thanks is just insufficient word for showing my gratitude for being my friend. I m waiting for you at fb also. my id is hasnain aaqib. your friend. hasnainx

POEM: Aaaaa.How The Gambling Haram Harms by s.zaynab kamoonpuri

(9/6/2013 11:21:00 PM)

you are working for the welfare of humanity through the spread of religious values. And every sane person would appreciate your effort to see the world a better place to live. Keep on dear sis.
Read all 18 comments »